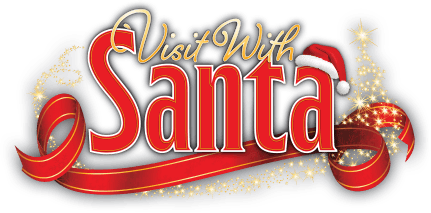 Book Now
5 Ways To Have Fun Christmas Decorating
For the love of Christmas
Santa and I love everything about Christmas! One of the benefits of living in Santa's Village at the North Pole is that we get to celebrate Christmas All Year Long!
Easy Decorating for Christmas
Small Bites. Add a small touch of Christmas to your home every day! It is not too early to start! A small sprig of holly on the mantle, an angel figurine on a bookshelf, a bowl of pinecones by the hearth. This is a stress-free and easy way to get everything decorated before the big day! By adding a small touch of Christmas every day starting now you can easily have all of your Christmas treasures decorating your home in no time at all!

Music. Put on some Christmas music or your favorite Christmas movie while you sort through your decorations. Pulling those Christmas bins out of the attic or basement can seem like a lot of work and sometimes dampen your Christmas spirit. We wouldn't want that to happen! So put on some of your favorite songs, grab a cup of hot cocoa and bring out your most special decorations first.

Bring in Nature. Incorporate something natural into your decorating. Do you have an evergreen in your yard? Snip a few low hanging boughs, wrap with red ribbon and you have a lovely swag for any exterior door! You could also take those boughs and secure them to railings with some florist wire. Add a few pine cones for texture and interest and you are well on your way!
Many Hands. Christmas decorating is better with friends and family! It can be tough to get together with friends and family during this busy time of year. Host a decorating gathering with your friends and family. Many hands make light work. Make it a potluck and have everyone bring their favorite Christmas dish or treat. Put on a Christmas movie or playlist in the background and have your guests add their own flair to your Christmas decorating.

Show us your work. Share your progress on Social Media! Whether you have decided to add a few Christmas touches each day or take on the whole house in a weekend, posting photos for your family and friends on your social media is a great way to stay connected. Encourage your friends to add their own photos and share ideas about their style of decorating. This is a great way to incorporate new ideas into your Christmas decorating as well as sharing some of your wonderful ideas with others. After all, 'tis the season of giving!